About Us
1.    Who we are
Taiwan Access for All Association is a cross-disability, grassroots-organization, founded in 2004 in Taipei, Taiwan. It was founded by a group of people with disabilities and family members and friends of the disabled.
The mission of Taiwan Access for All Association is to advocate for individuals living with disabilities to live, learn, work, and enjoy accessible life in the community. Our goal is to build a community-based network to foster self-esteem, self-acceptance, independence and dignity of people with disabilities through the following programs: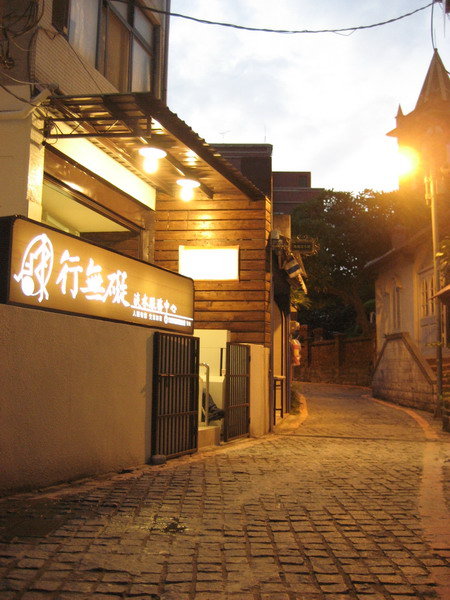 Accessible Living Information Service
Barrier-Free Activism
Social & Recreational Participation (Accessible Tourism)
Public Education Development
International Exchange
Our services are provided to people with disabilities, family members and other disability allies all over Taiwan. We work toward gaining disabled people's full integration into the society.
2. Our history
Taiwan Access for All Association was originally only a web-based network (Accessible Life Network), which provided disability-related news and information by a small group of volunteers with and without disabilities in 2002. As the Network grows over the years, there was a growing demand of services, including accessible tourism, assistive technology information and the need to discuss and exchange disability experiences. In 2004, the Association was officially founded to support and advocate disabled people's voices in Taiwan.
3.Our Staff


Guo Jia , Director of Association     Chao-Fu (Jacky) Hsu, Secretary General

Li-Chi (Sylvia) Yu, Project Manager    A-Li Chen, Project Manager

Sandie Yi, International Affairs Specialist Yun-tzu Lin, Executive Secretary
Contact Us
Taiwan Access for All Association
No.5, Maxie St., Danshui Township, Taipei County 251, Taiwan (R.O.C.)
Tel: +886-2-2620-9944  Fax: +886-2-2621-9314
E-mail: Sunable.net@gmail.com